Christ Covenant enthusiastically supports Assurance Care for Women and Girls, based in Lexington, and The Biblical Theological Seminary of St. Petersburg (Slavic Reformation Society) in St. Petersburg, Russia.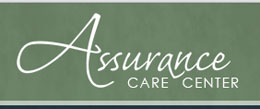 The church family of Christ Covenant believes in being involved in mercy ministries to our community.
For this reason, we heartily support Assurance for Life.
The center has been helping with unplanned pregnancies in the Central Kentucky area since 1985.
The staff of Assurance is pro-child and pro-woman. They have a full-orbed approach to meeting the needs of the ladies who come to them for help. Some of their services include:
Free pregnancy tests, initial medical care and referrals for continuing services, but they will not refer to abortion providers.
Information on abortion, parenting and adoption.
Professional, trained counselors discuss in detail the physical, emotional and spiritual consequences of abortion.
Post-abortion counseling.
Adoption counseling.
Ultrasounds are also provided in partnership with Central Baptist Hospital's perinatal unit and several OB/GYNs.
All these services are provided with the goal of sharing the love of Christ with every young woman and man who comes to them for help.  The staff understands that spiritual needs are often the hidden source of pain, confusion and fear.  The counselors are equipped to share the truth of God's love in a non-threatening and gracious manner.  They offer prayer with each client and give Bibles and Scripture books to all who wll receive one.  The counselors refer those professing faith in Christ for the first time to local, Bible-believing churches that best suits their needs.
For more information about Assurance, call (859) 278-8469 or 1-877-595-0155, or visit their Web site.
Before His ascension, Jesus told His disciples, "You shall be witnesses to Me in Jerusalem, and in all Judea and Samaria, and to the end of the earth."
Shortly thereafter, the disciples began to fulfill Jesus' commission.  One of the first encounters with a person from "the end of the earth" was between Philip and the Ethiopian eunuch.  When Philip asked the eunuch if he understood the Scriptures he was reading, the man replied, "How can I, unless someone guides me?"
The need for teachers of the Scriptures continues today, especially for those in nations where the Gospel has not been as influential.  It is for this reason Christ Covenant supports the Biblical Theological Seminary of St. Petersburg and the Slavic Reformation Society(SRS).
Meeting the need for theological training of pastors in true Christian theology, biblical interpretation, and worship and preaching in order to equip and advance the Russian church is the mission of SRS.  The seminary is one of many means being used to advance this end.  Some of the others include the Reformed Evangelical Publishing House of Russia which translates and publishes Reformed and evangelical literature, and the Annual International Reformed Theology Conference which attracts pastors and lay leaders from throughout the former Soviet Union and helps develop interest in Reformed theology.